Are you looking for somewhere to hire for a group or organisation? Theatre Group? Weight Watchers? Scouts? Choir rehearsals? Local sports club requiring indoor and outdoor space?
Normanton Junior Academy has a range of spaces available to hire, for evenings and weekends, including an original Grammar School stage, a large hall, as well as an extensive outdoor field and playgrounds. These can be for one off events, weekly or monthly gatherings or for a fixed period e.g. 6 weeks and come at competitive and affordable prices.
We are the home to Normanton Musical Theatre Society
Below are pictures of NMTS preparing for their musical production of Oliver!
We are the home of Encore Theatre Company
Below are pictures of ETC performing their pantomime – Cinderella!
We are the home of Normanton Council Flower and Vegetable Show
We are the home to one of West Yorkshire Police – Wakefield District Early Action Hub Winter Boots Camps
The dates below relate to session from Autumn 2021 – Winter 2022: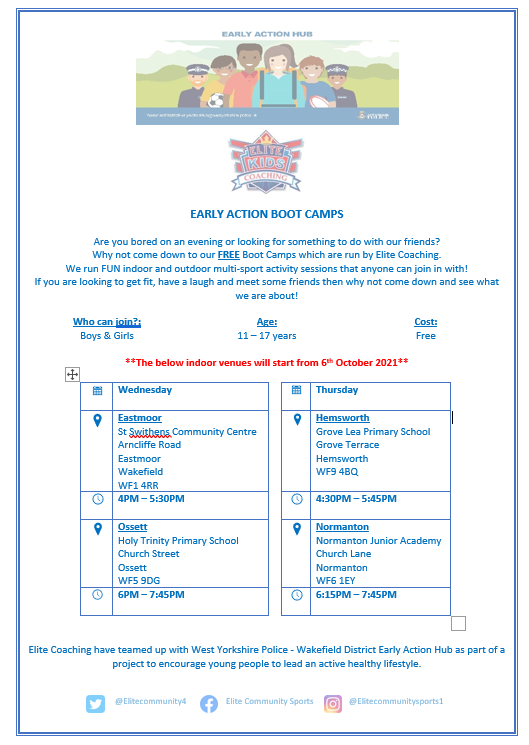 Our meeting room is available to hire during evenings and weekends and includes IT/Smart Board facilities, as well as access to refreshments.